1 to 1 discussions dedicated to the entrepreneurs in Bucharest - on January 23rd, at TechHub
Wednesday, 23 January 2019, the Orange Fab team will be at TechHub Bucharest, for 1 to 1 discussions with tech entrepreneurs. If you have a startup and you are interested in a collaboration with Orange, join us. What is more, you can receive fast feedback and improvement suggestions for your product.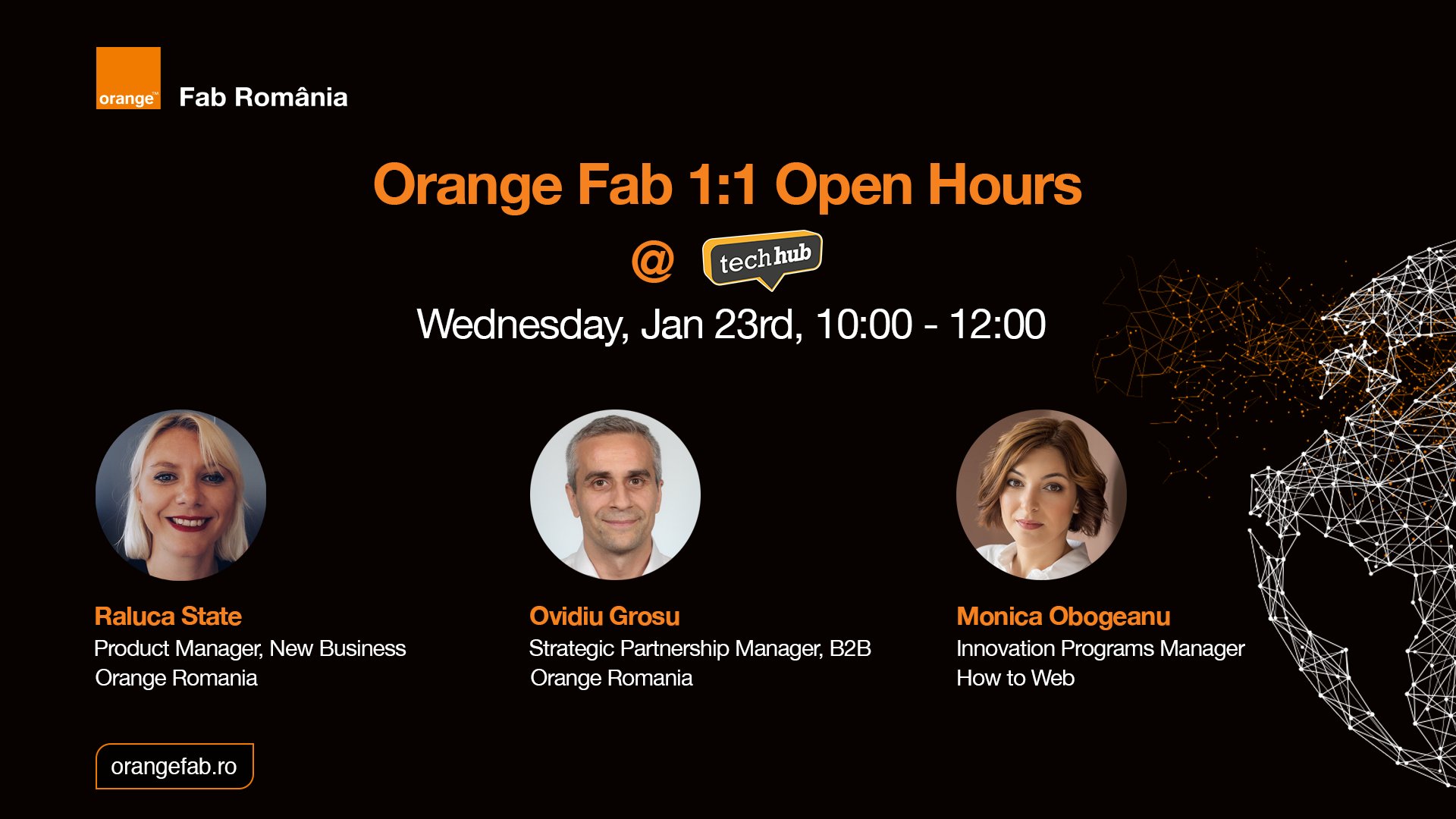 Raluca State - Product Manager, New Business at Orange Romania; Ovidiu Grosu - Strategic Partnership Manager, B2B at Orange Romania and Monica Obogeanu - Innovation Programs Manager at How to Web will meet the selected entrepreneurs during the dedicated 30 minutes discussions, between 10:00 and 12:00.
Apply with your project now, for one of the 4 available discussion slots!
To take full advantage of your meeting, we recommend:
Check out all the details about the Orange Fab program
Prepare your pitch so that you tell your company's story in the shortest time possible
Come up with a few scenarios of how you might cooperate with Orange to further develop your product
Write down a list of questions you seek answers to