Dekeneas, on stage at the OPCDE Dubai cybersecurity conference
Andrei Bozeanu, founder of Dekeneas - security startup part of Orange Fab Romania, was one of the 2019 speakers of the OPCDE conference in Dubai.
Being included in the events agenda, with a presentation describing the security vulnerabilities addressed by the Dekeneas product, is an important recognition for Andrei among world-wide security experts.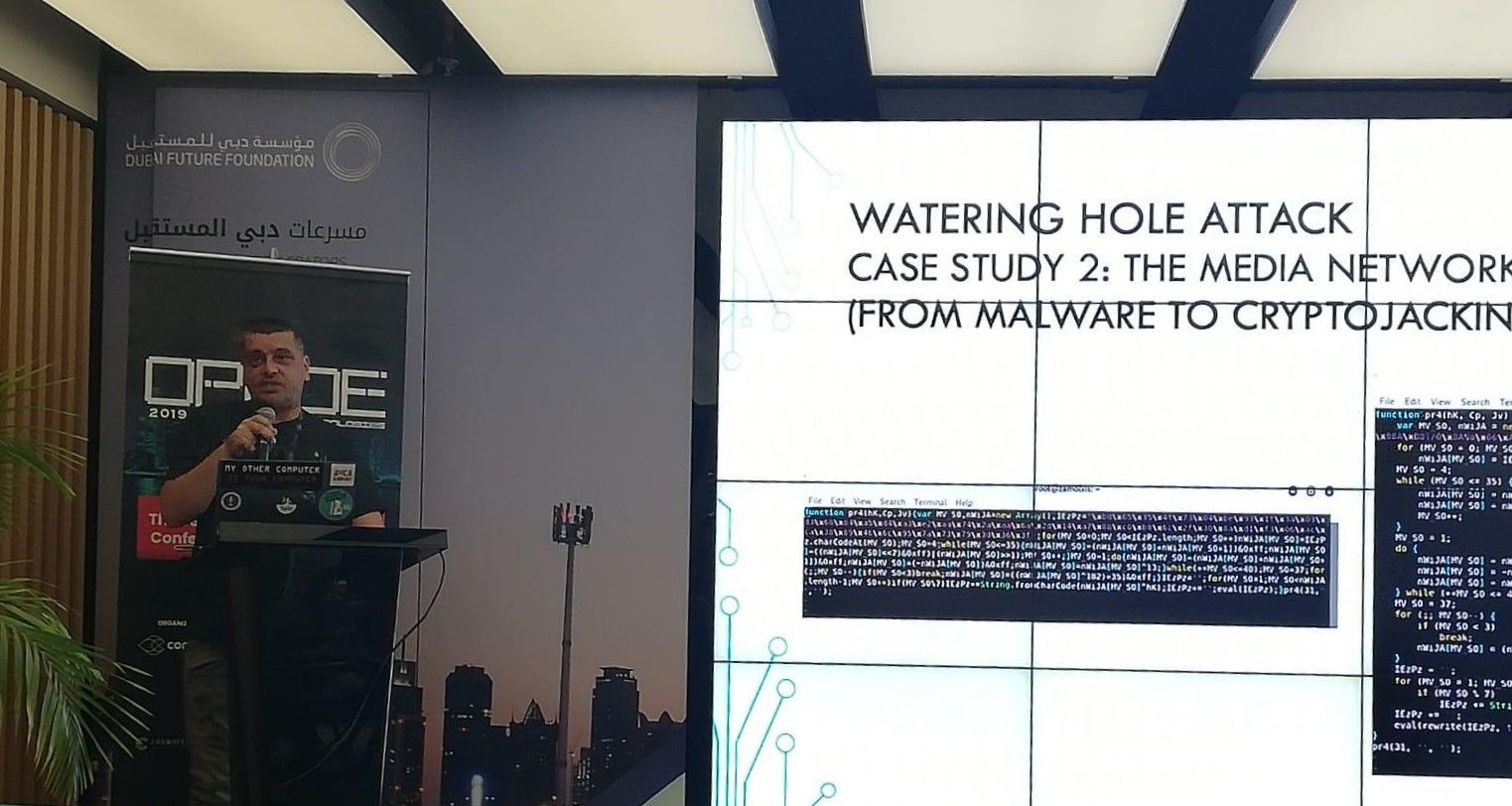 OPCDE is an event well-known for its high quality presentations and debates, that promotes innovating research in strategic locations around the globe.