Our mentors and partners offer you their know-how and expertise so that you get the best available feedback for your product.
Mentors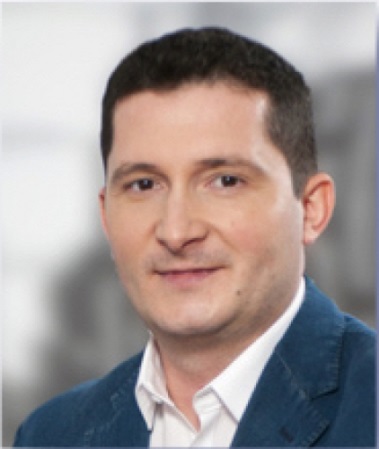 Cristian Patachia
Development & Innovation Manager
@Orange Romania
Manager with more than 17 years' experience in the telecom industry, with expertise in a broad range of technologies, product development and innovation management. At the moment he is the Development and Innovation team manager from the engineering department, coordinating multiple research projects in various fields such as: cyber security, smart cities, , APIs exposure and monetizing, cloud technologies & IoT/M2M.

Bogdan Iordache
Co-founder
@How to Web
Entrepreneur and tech investor, co-founder of Conectoo, bought by Conversion Media, he is the founder of How to Web, TechHub Bucharest, Tech Angels and Innovation Labs. At present, Bogdan is part of the How to Web team, which helps implement the Orange Fab program in Romania.
Nicolaie Moldovan
City Manager
@Primaria Alba Iulia
With an honor degree in external funds community development, he has been working for over 15 years in the local public administration. He has a vast knowledge in irredeemable funds projects for both private and public sector, especially non-governmental and offers project management trainings.
He coordinates the Alba Iulia Smart City 2018 project implementation and is preoccupied by the city brand strategy and growing the reputation of Alba Iulia as a tourist attraction on global scale.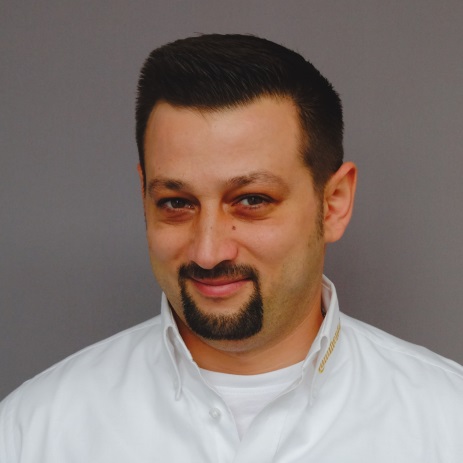 Andrei Son
Country Innovation Manager
@Continental Romania
Andrei Son is the National Innovation Manager of Continental R&D Romania and the leader of Advanced Engineering Romania group(ADAS AE-RO).
He started his career from university as a software developer in a Timisoara startup oriented to custom software solutions for business production and processes.
He has experience in project management, information systems architecture, consultative technical sales, online marketing, telemarketing, corporate auctions and public financing projects.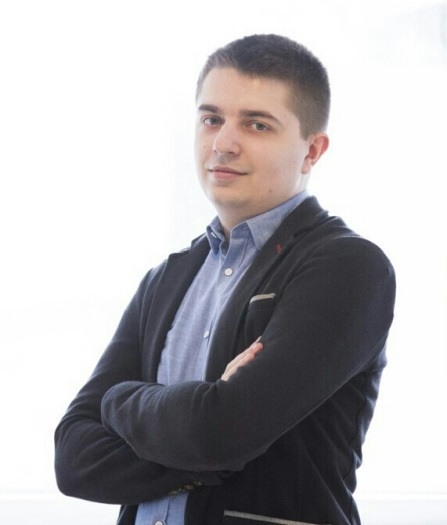 Andrei Avadanei
President
@Centrul de Cercetare in Securitate Informatica din Romania
Andrei Avădănei is the president of the organization that presents DefCamp – the biggest information security&hacking event from Central and Eastern Europe.
He is the CEO of Bit Sentinel, a startup who provides informatics security services, meant to protect companies from cyberattacks. He has more than 10 years of experience in IT and over 60 prizes from competitions, in tracks such as web&app development, algorithms or cybersecurity.
---
Corporate partners
Continental Automotive Group is one of the main suppliers of the automotive industry, with more 87,000 employees in over 170 locations. They all work in different areas, but have a common vision: a more safe, sustainable and interconnected mobility – and are on the lookout for these elements from the Orange Fab startups.
Alba Iulia Municipality –The Other Capital – is implementing Alba Iulia Smart City 2018, a project launched at the request of Communication Ministry and for the Information Society, in partnership with Alba Iulia Town Hall. The project is based on partnerships with associations, companies, clusters, research institutes, universities and volunteers, with the sole purpose of transforming Alba Iulia in a smart city before 2018, when it will be the center of the events celebrating100 years since the Great Unity, which was signed in this city, in 1918.
---
Tech partner
Cyber Security Research Center Romania (CSRCR) is a non-governmental association which organizes DefCamp - the biggest information security&hacking event from Central and Eastern Europe. Every year, the even hosts more than 1000 participants and over 30 speakers.
The CCSIR team also specializes in cybersecurity workshops and trainings and security app&solutions development. The team will offer startups who choose the security track the opportunity to present their product and back-end technology on the DefCamp stage.
---
Coworking space partner
TechHub is a unique environment where technology startups can start up faster. We nurture an international network of like-minded and focused tech entrepreneurs, providing places where they can work, meet, collaborate, network, learn and have fun. By getting the right people together in a physical space, good things happen.
If you have a startup and want to collaborate with Orange, apply to Orange Fab.