Orange Fab partner hubs support entrepreneurs online
Within Hub Pass, the Orange Fab program that supports entrepreneurs' mobility, we partner with the most important co-working spaces in the country dedicated to technology innovators: TechHub Bucharest, FabLab Iași, Rubik Hub Piatra Neamț, Silicon Forest Cluj-Napoca, Cowork Timișoara și Oradea Tech Hub.
The co-working spaces dedicated to startups were specially created to support entrepreneurs that want access to a community with like-minded people sharing similar struggles. Among the advantages offered by the hubs', flexibility and short-term payment commitments stand out. Thus, most of the time, startups pay on a monthly basis, seldom committing to a long-term partnership. In the current context, co-working spaces have seen up to 80% monthly subscription drop, because a lot of the startups are forced to restrict their activity or reduce costs to continue functioning in this uncertain time.
To continue to support their community members, the hubs are organizing periodic online discussions where the participants share their current experience and receive support.
Cowork Timișoara launched a digital membership, that offers access to a support community, events and educational content, as well as special offers from partners.
Some hubs have sent their office chairs to their residents' now-home-offices and most of them host free online events open to everyone.
Here are a few of the opportunities for entrepreneurs, available online for free, taking place in the near future: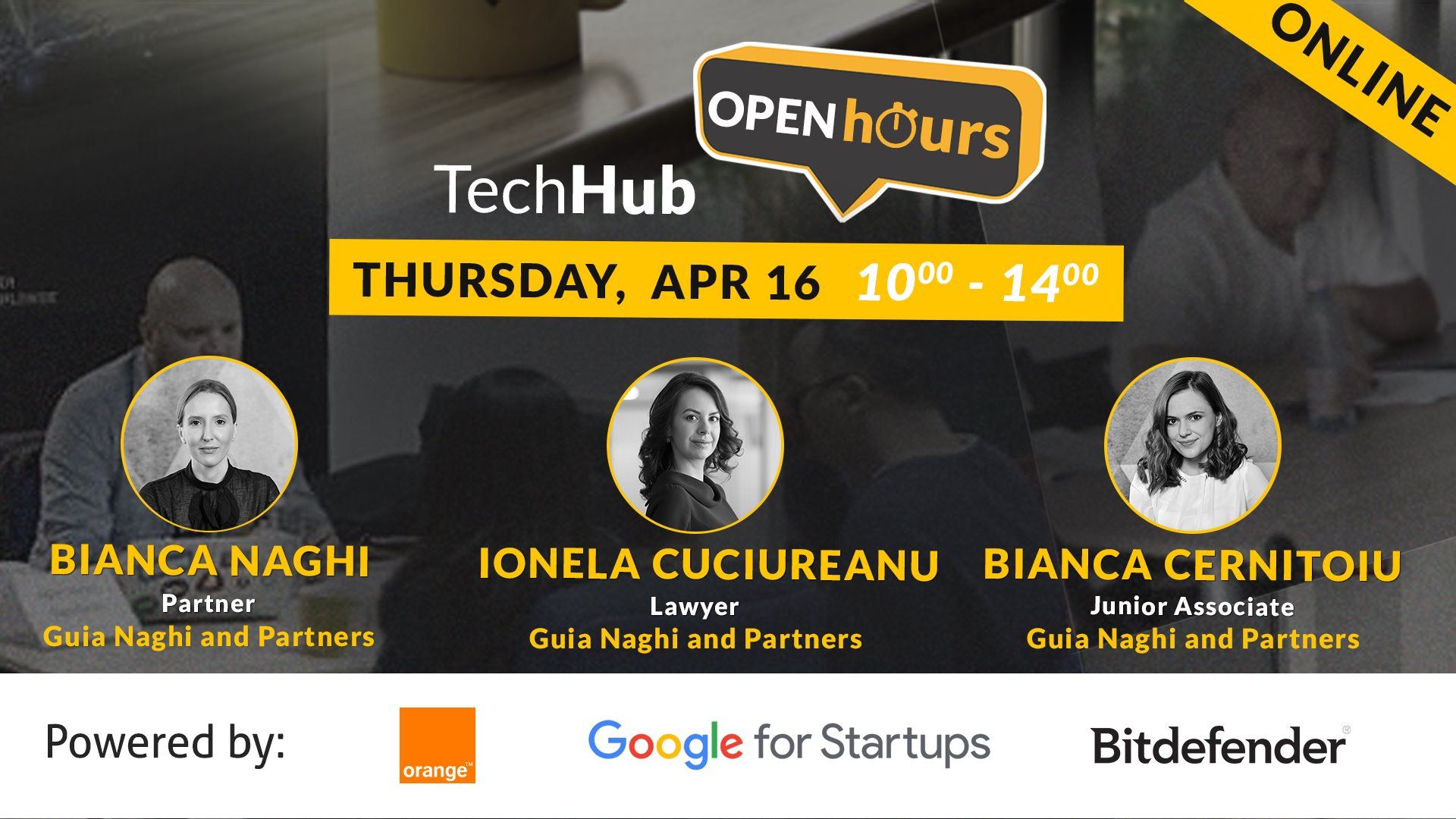 TechHub Bucharest organises a series of interviews and 1-to-1 discussions:
Online Office Hours w/ lawyers from GNP Guia Naghi and Partners - Thursday, April 16th, 10:00
Check out all the TechHub events and register!
Cowork Timișoara is organising a series of online workshops and discussions:
So, how do you do it? On  working exclusively from home - Thursday, April 9th, 18:30
Keep up-to-date with events in Timișoara!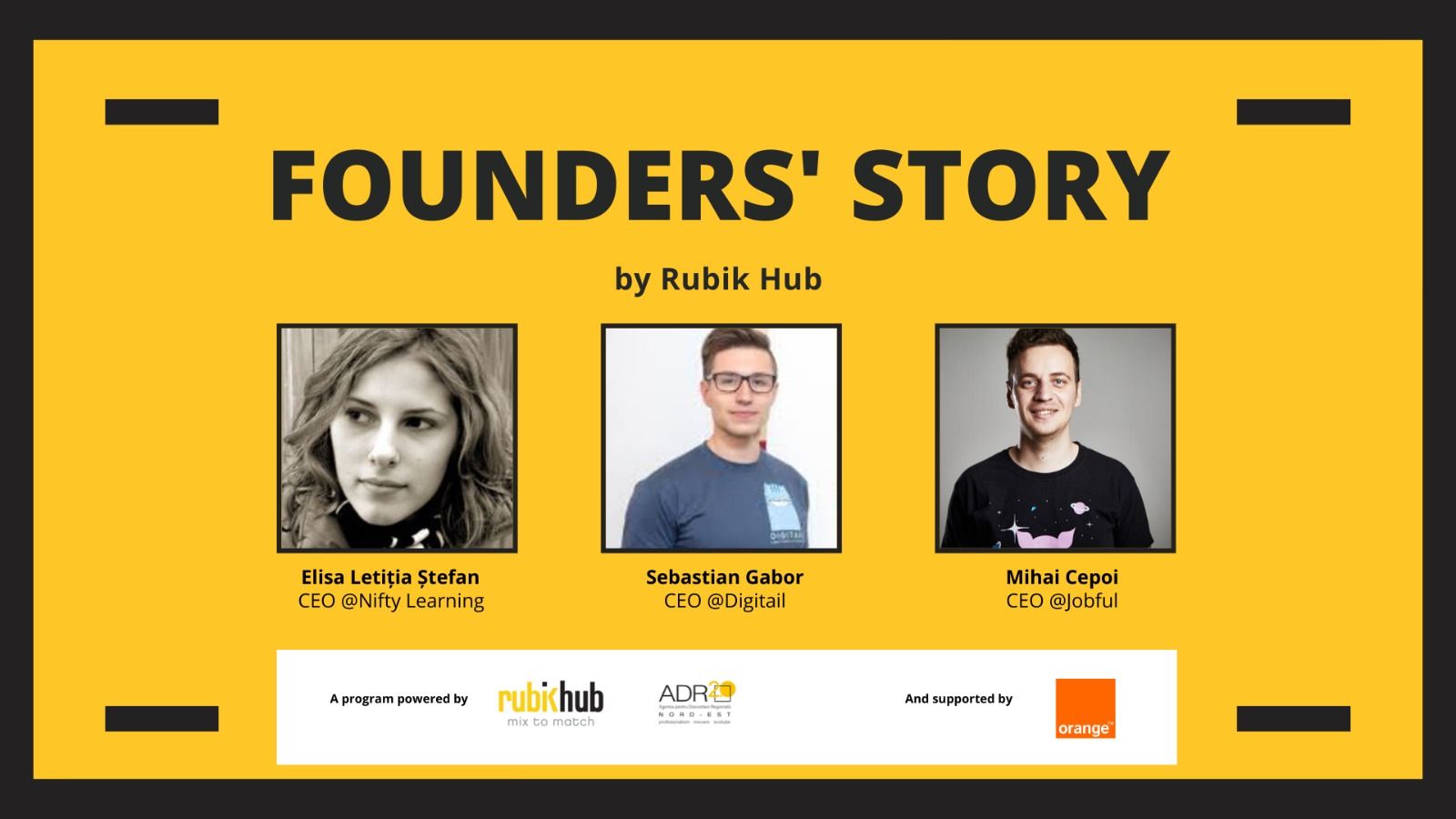 RubikHub organizes the Founders' Stories event, reuniting Letiția Ștefan (CEO, Nifty Learning), Sebastian Gabor (CEO, Digitail) and Mihai Cepoi (CEO, Jobful), to take place Thursday, April 23rd, at 11:00.
Also, RubikHub continues work with the selected teams for Rubik Garage pre-accelerator and Square1 Bootcamp program dedicated to students, in an adapted, fully-online format.
---
We'll keep updating the list as new events will be announced.
We stand by our partners and trust that we'll go overcome these challenges, together. We can't wait to meet everyone face-to-face again and we're enjoying valuable online interactions in the meantime!