Orange wins Best Smart City Company prize at the Smart City Industry Awards 2018 gala
The Romanian Association for Smart City and Mobility has recognized the top persons, institutions and companies involved in developing the smart cities in Romania. At the Smart City Industry Awards 2018 gala, that took place in Bucharest on December 10th, Orange Romania was designated Best Smart City Company, for the smart city projects implemented in the last years and the involvement of Orange Fab startups in developing smart city solutions.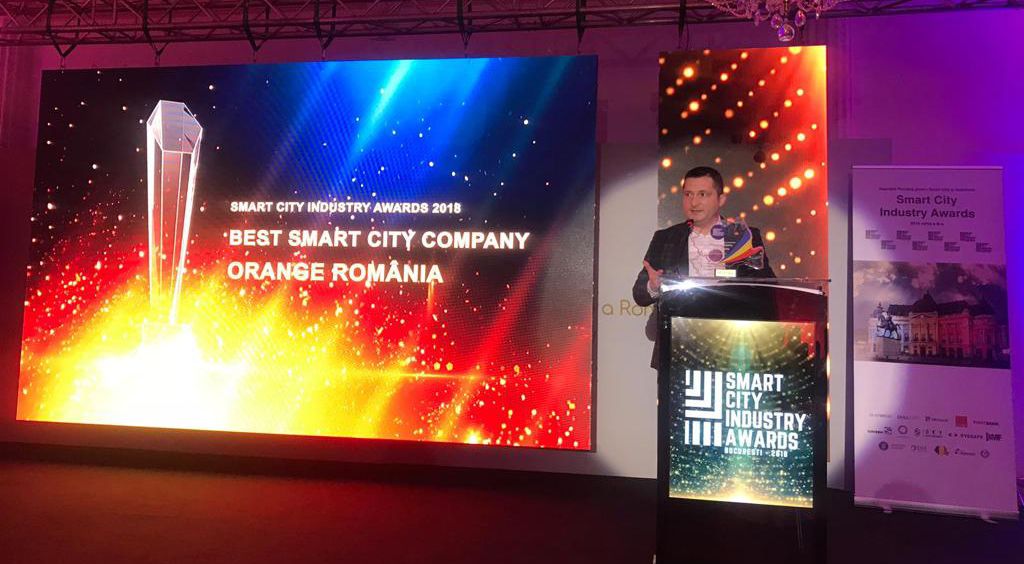 "From the beginning, our ambition was to develop Orange Fab into a reference program for the support of innovation and entrepreneurship in digital cities, a program that can be actively adopted by many public administrations. For this, receiving the award is an honor.
Orange Fab is a relevant program for the cities where administrations aim to develop the entrepreneurial environment and to retain university graduates, this being an important indicator of a local community's sustainability. We already have a few concrete examples of municipalities that understand the benefits of an ecosystem where local entrepreneurs develop solutions with impact for the community, starting from locally generated sets of data. The city's infrastructure and data should be made available to application developers and this is where Orange Fab becomes an enabler.
The results received so far are very good and we trust that, in time, Orange Fab will become the innovation and entrepreneurship partner for smart cities." - Cristian Patachia, Development & Innovation Manager, Orange Romania and Orange Fab Romania program manager.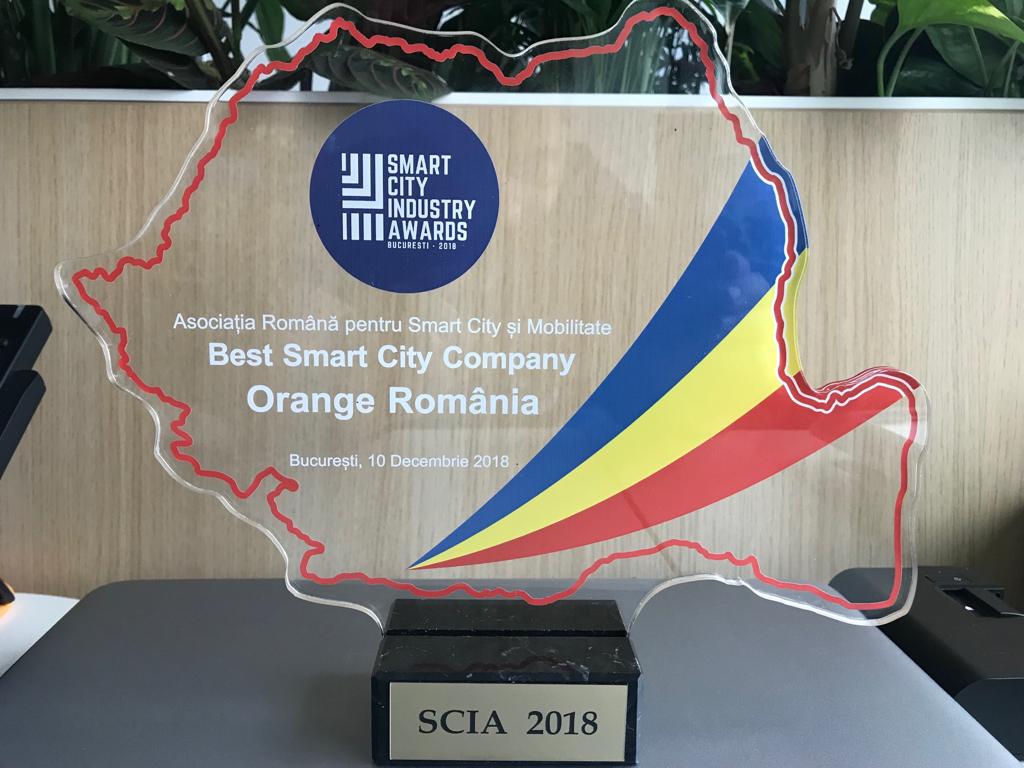 ---
The Orange Fab solutions that were integrated in Smart City projects (in Alba Iulia, București, Cluj-Napoca, Constanța, Iași and Timișoara) are:
1. BOX2M
For Alba Iulia Smart City, the solution developed by BOX2M on Orange's infrastructure (connectivity and IoT platform) monitors in real-time the consumption and quality of energy that is provided through the public illumination system. It serves 101 LED smart illumination lamps, managed remotely through LoRaWAN communication and the inteliLIGHT tele-management system.
Complementing the inteliLIGHT public illumination solution, BOX2M allows the Alba Iulia municipality and the public illumination operator to significantly reduce the energy acquisition bills and maintenance efforts (time, money), to alert incidents and create real-time audits. It also allows structured interfacing, through a BIM (business intelligence model) management system, which is one of the key elements of the "smart territory".
The same solution was installed on the public illuminating system in Constanta.
2. uRADMonitor
To determine exactly what are the city's areas that have a low air quality, so that the administration is able to intervene, Orange has integrated in the Alba Iulia Smart City platform the uRADMonitor solution. The product equips the smart city with sensors for various pollution factors.
The sensors have been installed, and are functioning in optimal parameters, in 15 buses (operated by STP Alba Iulia) that are equipped with Internet connectivity or LoRaWAN access. The data collected in motion offers information about the pollution level in the city and its periphery. The data is transmitted in real-time towards a dashboard that is accessible via any interned connection, offering information, updated each minute, about the pollution level and its evolution in time or from one location to another.
The same solution was installed in other public transport vehicles in București, Cluj-Napoca, Iași and Timișoara.
3. FullScreen Digital via the City Analitycs solution
City Analytics is a software solution developed for the Alba Iulia Smart City project by Orange, that helps the city's administration to observe in real-time the crowded areas and on-foot traffic flows, time spent in certain areas, as well as the frequency of re-visits.
The information is aggregated in statistical and analytical models and can be graphically viewed in real-time or in evolution over a period of time - up to one year. The information is relevant for the definition of solutions to relieve congestion of the regular urban traffic or the traffic that is generated by touristic activities. Based on these pieces of info, the real-time allocation of transportation devices can be optimized and, based on historical data analysis, the administration can easily make decisions to improve work for urban maintenance and durable development.
This solution was installed in other Wi-Fi hotspots in București and Timișoara .
4. Pentest-Tools și Dekeneas
The cyber-security solutions Pentest-Tools and Dekeneas are integrated in the Business Internet Security Threat Map application, which audits cyber-security, including the internet traffic of mobile and fixed hot spots available in public places from the smart city projects in Alba Iulia, București, Cluj-Napoca, Iași and Timișoara.
To find out more about the smart cities solutions offered by Orange go to www.orange.ro/business/smart-city.
If you have a startup and want to collaborate with Orange, apply to Orange Fab.