70 teams accepted into Innovation Labs - the pre-acceleration program supported by Orange
The hackathons that have officially started the Innovation Labs program in Iasi, Cluj, Sibiu and Timisoara took place last weekend - after, one week before, the program was officially started in Bucharest as well. The Orange Romania team has been present in all locations, where they have supported the student teams with mentoring and access to technology.
After the hackathons, which represented the selection phase, 70 teams were admitted nation-wise into the Innovation Labs program. Each team will participate over the course of the next 3 months into a development and mentoring program, where they will get to learn from experts and representatives of some of the most valuable companies in the Romanian entrepreneurial ecosystem.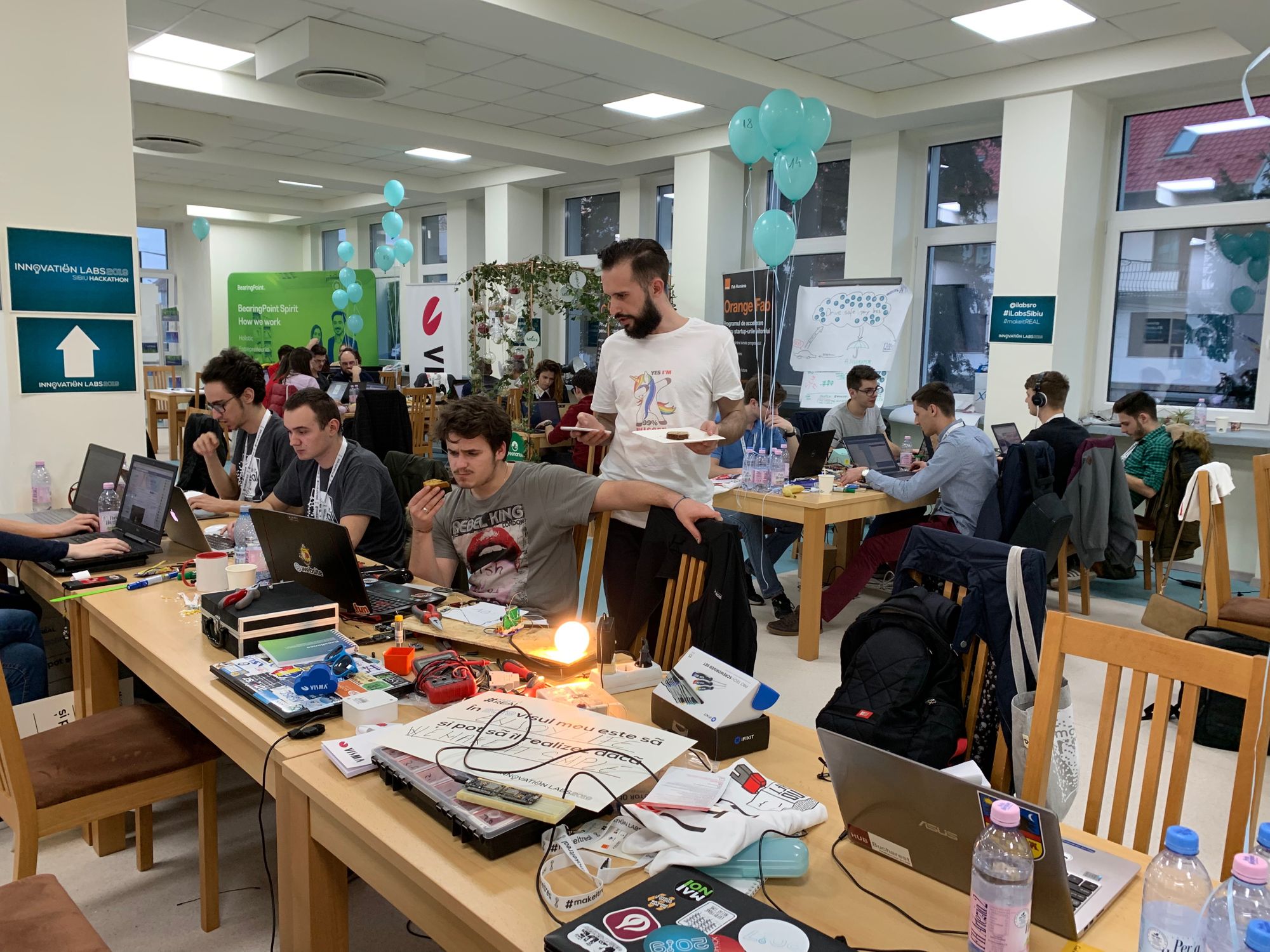 10 of the 70 selected teams are already using technologies offered by Orange to develop their products. Moving on, the Orange team is continuously available to offer free access to equipment and APIs and to offer support, both technical, as well as regarding the product & business side, for the teams going through the program.
"I was impressed by the diverse proposition of solutions, inspired from the environment where the students live, as well as anticipating the needs of specific activity domains. At Innovation Labs 2019, I've noticed the use of Artificial Intelligence and Machine Learning in over 50% of the presented ideas, which helps me calibrate our positioning on the cloud services market." - Cristian Turcin, Cloud Services Product Manager at Orange Romania.
To find out more about Innovation Labs, check out www.innovationlabs.ro.